Tips to reduce your energy usage
With energy prices rising and the cost of living creeping higher you can make changes around your home that could really help. You don't have to work out how to ask your landlord for solar panels.
Take a look at our room specific tips below.
Save energy, room by room
Wash clothes at a lower temperature
They'll be just as clean, and with 90% of a washing machine's energy used to heat the water, a lower temperature will help save energy and could save you money (source: USwitch, 2021). Also make each load count. Don't just pop on a wash for one top you want to wear later.
Use 'eco' settings on appliances
Have you seen those 'eco' buttons on the dishwasher? Try them. Appliances have 'eco' buttons on them for a reason and although the wash might take a bit longer – it'll use less water and energy.
Place lids on pots when you're cooking
Cook your food faster by placing lids on pots while you're cooking.
Don't overfill kettles
It's just good etiquette to offer a cuppa when you make yourself one. But only fill the kettle with how many cups you need. You get your tea faster and save money.
Close the fridge door
Please don't be the person who guzzles orange juice straight from the carton with the fridge door wide open. Keep the fridge closed if you're going to do stuff like that.
Reduce the time you spend in the shower
Is the shower where you do your best thinking? Speed up your showers and think when it's not costing you money. Also, the tap doesn't need to be running the full two minutes while you brush your teeth.
Good ventilation is important
Crack open the window when you're in the shower. With more moisture in the air a room becomes harder to heat.
Save space in your bathroom cabinet
Even the little things like cutting back on aerosol sprays or choosing a bamboo toothbrush could make a difference.
Lower the temperature
According to the Sleep Foundation, a lower temperature in your room could give you a better sleep.
Get more from your radiators
When cleaning your room, you might not think to dust off your radiator but by keeping the top and back free of dust they'll be more efficient. Meaning you're wasting less energy. It'll give your boiler less work to do too.
Turn off standby
Switching the tv or radio off at the wall when you're not using it may seem like a small task but could add up over time.
There's a reason cats lie in sunbeams
Open those curtains wide and let the sun heat up the room before being tempted to turn on the heating.
Reduce draughts
It can be difficult to work out where cold draughts are coming from, but gaps in wooden floorboards or open fireplaces can be culprits. Curtains aren't just for windows, they can be used to keep out the cold on draughty front doors too.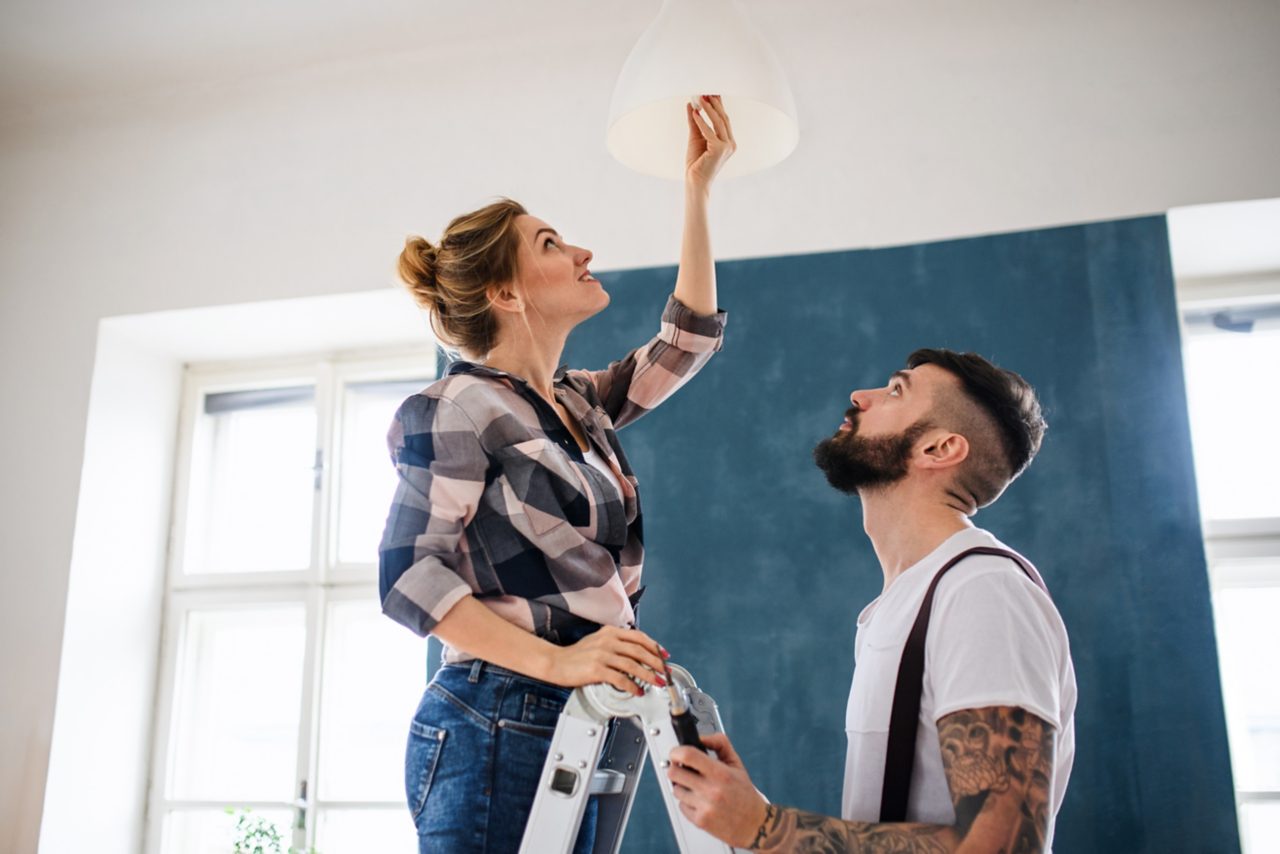 Simple changes to save energy
Let's start with the very simple. If you're studying or working from home, move your desk or chair to the window. The natural light is better for your mood and is a perfect place to stare into space while coming up with those lightbulb moments (without the lightbulb).
While LED lightbulbs might cost a bit more to buy, they'll save you money in the long term by lasting a lot longer than incandescent or halogen ones. Using them in your home could save you around £65 a year on electricity, according to Energy Saving Trust (June 2023).
Lower your thermostat a degree to two. You probably won't notice a difference, and you'll feel good knowing you're doing your bit waste less energy.
It's more than just trying to remember to put things in the right bin. Think about the clothes you won't wear or books you won't read again - if you can't reuse what you are throwing away, could you sell them on to someone who would? Or if selling on things seems like a bit of an effort why not donate them?
Take turns to cook meals for each other in the flat. This'll help cut down on the energy you use as only one person is cooking in the kitchen that night. Or batch cook so you don't have to use the kitchen for as long the rest of the week.
Don't hog the plug sockets. When your device is fully charged - remove it. That means you won't be wasting extra energy and your flatmate who's constantly at 7% can finally charge up. Or charge up when you're out? Win win.
Unless they have an exemption, landlords can only let out properties to new tenants that have an Energy Performance Certificate (EPC) rating of E or higher. That's because of something called the Domestic Minimum Energy Efficiency Standard (MEES). 
If your landlord is not able to share it with you, it might be a sign that this might not be the place. Our simple EPC certificate guide will show you how EPCs work.
Flat-hunting, energy saving checklist
Look for signs of damp. When viewing a property, keep your eyes peeled for the tell-tale signs of a damp – smell, mould and condensation. A damp property is harder to heat and could have a significant impact on your wellbeing.

Energy-efficient appliances. Appliances have a rating from A (most efficient) to G (least efficient). The more efficient the appliance, the less it will cost you to run (unless you forget to turn it off).

Gas or electric? Check if the house is heated with gas or electricity or both, and ask the current tenants (if possible) how they find the heating. Heating is important to avoid problems of damp and keeping things comfortable.

Insulated windows, walls and roof. Good double glazing will help make a flat more energy-efficient, and could make it easier and cheaper to heat. Also check the EPC certificate or ask the landlord what insulation there is in the property.

Water tanks, pipes and radiators. Make sure these are well insulated, it will help reduce the amount of heat lost and could save you money on your energy bills.
Has this article inspired you to take action?
See your carbon footprint
With our app, we could show you an estimate of your carbon footprint plus ideas for simple swaps to help you reduce it.
Carbon Footprint Tracker is within the Spending feature in our app, provided in partnership with Cogo. Spending available to customers aged 16+ who have a Personal or Premier account with us. App criteria apply.